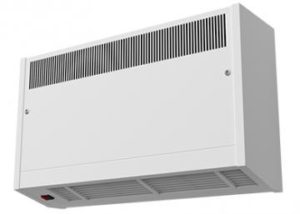 Caspian High fan convectors have been specially developed for a wide range of applications in larger spaces and commercial environments. With the ability to rapidly heat large areas at low cost, Caspian commercial fan convectors are both practical and energy efficient. Fully compatible with renewable energy technology, such as ground and air source heat pumps, Caspian can also enhance your environmental credentials.
Supplied as standard in white but can be supplied in any colour.
The Smith's technical sales team are available to offer free, no-obligation advice on the best heating solution for an almost exhaustive range of commercial applications.
Features
Provide rapid response heating and superior heat distribution for large, difficult to heat areas
Available in a range of low level and high level models to suit varying room sizes and heat output requirements
Caspian models with a power rating of 125 Watts and above are now available with EC motors
All low level models are fitted with tamper proof controls and 'pencil-proof' grilles
A range of controls and accessories offer even greater functionality and control
Downloads