Smith's Energy Saving Central Heating Pumps – Manufactured by Taco Italia
Smith's circulators, manufactured by Taco Italia, provide long-lasting, easy to install and simple to use Central Heating Pumps.
Taco Italia has been designing and manufacturing high efficiency domestic heating circulators for the European OEM market since 2000. They are a principal supplier to many of Europe's major boiler manufacturers such as Bosch TT, BDR Thermea and Ariston.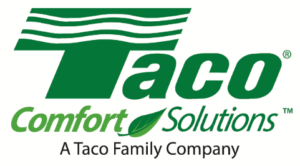 Smith's circulators are a "wet rotor" type because all rotating parts are immersed in the fluid being pumped. The pumped fluid cools and lubricates the motor and rotating parts. These types of circulators stand out for the fact that they do not have a packing seal or mechanical seal.
Motor Protection
No protection against overload is required. The motor is protected against short-circuit operation, overheat and dry running. The circulator does not require any external protection of the motor.
Inverter Tech Technology
INVERTER TECH technology allows the circulator to change rotating speed. The microcontroller built in the electronic control system contains a fully automatic speed control system able to adapt to the changing needs of the system. The circulator delivers the performance you need with minimum energy consumption.
Very high degrees of efficiency due to Smith's permanent magnets motor
Compact design
LED provides information about the circulator's operation
Electronic controls allow to set advanced features and load adjustment capacity
Min-Max mode: allows you to set the exact working point across the range
For details on our PumpFest 2018 click here
Look at our Pump videos click here
The Smith's technical sales team is available to offer free, no-obligation advice on the best heating solution for an almost exhaustive range of applications. Contact us