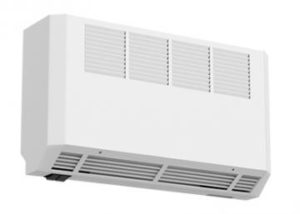 The Ecovector® High heats up a room more quickly than other heat emitters thereby reducing the amount of time your boiler or heat pump is running – making it extremely efficient and cost effective. Ideal for new and existing developments, due to ease of installation, the Ecovector® High is available in a range of models to suit varying rooms sizes and heat output requirements. Ecovector® High works well in rooms with limited lower wall space.
Supplied as standard in white but can be supplied in any colour.
The Smith's technical sales team are available to offer free, no-obligation advice on the best heating solution for your premises and can advise on the best Ecovector® product to suit your particular requirements.
Features
Ecovector® Low fan convectors provide warmth from the floor upwards and are more energy efficient and effective than radiators
Ecovector® Vertical is ideal for those hard to heat places, such as reception areas and alcoves
Ecovector® High is designed for rooms with limited lower wall space, such as shops and libraries
Available in a low-voltage model for shower rooms, swimming pools and other high humidity areas