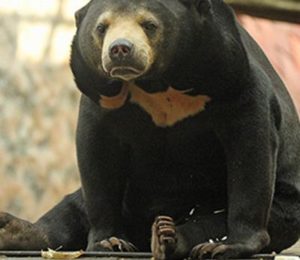 The Client
Award-winning Colchester Zoo, Essex, required heat emitters for its sun bears' new enclosure, Bears of the Rising Sun, which was specially built to make sure that Colchester Zoo's sun bears have a home that meets both their physical and behavioural needs.
The Challenge
The new enclosure, which opened in March 2014, required a heating system that could be easily managed, with simple controls. It also had to be responsive, provide instant heat and maintain a temperature similar to that which the sun bears, Jo-Jo and Srey Ya, would have been used to in Cambodia.
The Solution
Smith's Fan Convectors provided the zoo with seven Caspian High level fan convectors. Four Caspians provided heating for the new sun bear enclosure, and a further three were installed on the public viewing platform.
The Products
Colchester Zoo sourced the Smith's Caspian fan convectors from the Plumb Centre in Colchester to work with its new biomass boiler. They specified two Caspian High Level 60/04s and one Caspian High Level 90/07, coloured brown. In addition, for the viewing area, they used two Caspian High Level 120/10s and two Caspian High Level 90/06s, standard colour. All Caspian fan convectors are low surface temperature (LST) by design, which provides an additional benefit when specifying Smith's products.