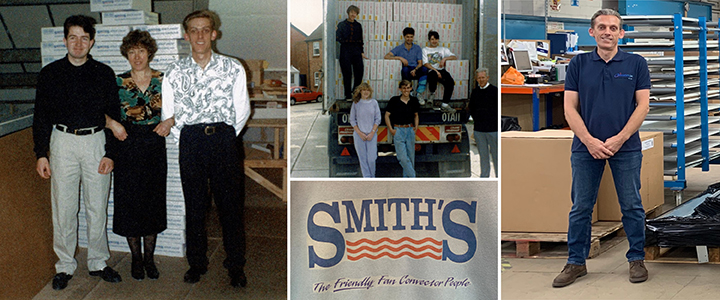 On the 16th September we celebrate the 30th work anniversary of our longest serving team member. Andy Livermore joined Smith's at the start where he helped out in part assembly which involved building, testing and packing the domestic units. When he first started there were 6 employees, so they all worked varied roles covering all the company in stores, doing deliveries, trade shows etc. The main products they started with was the Space Saver plinth heater and the KickSpace range for the American market.
Now an Assembly Supervisor, which involves the day to day running producing the main product ranges.
When asked how it has changed, he says there were only 6 employees at the beginning and now there are almost 50 and the product range has changed dramatically too, starting with just 2 ranges and now there are 20 ranges which can suit both the domestic and commercial sector. Everything is done in-house for the majority of the product ranges, the coils are made in-house as well as the metal work, and everything is painted in-house too which means they can do more bespoke projects too and meet impressive lead times.
We'd like to thank Andy for his continued hard work and dedication.