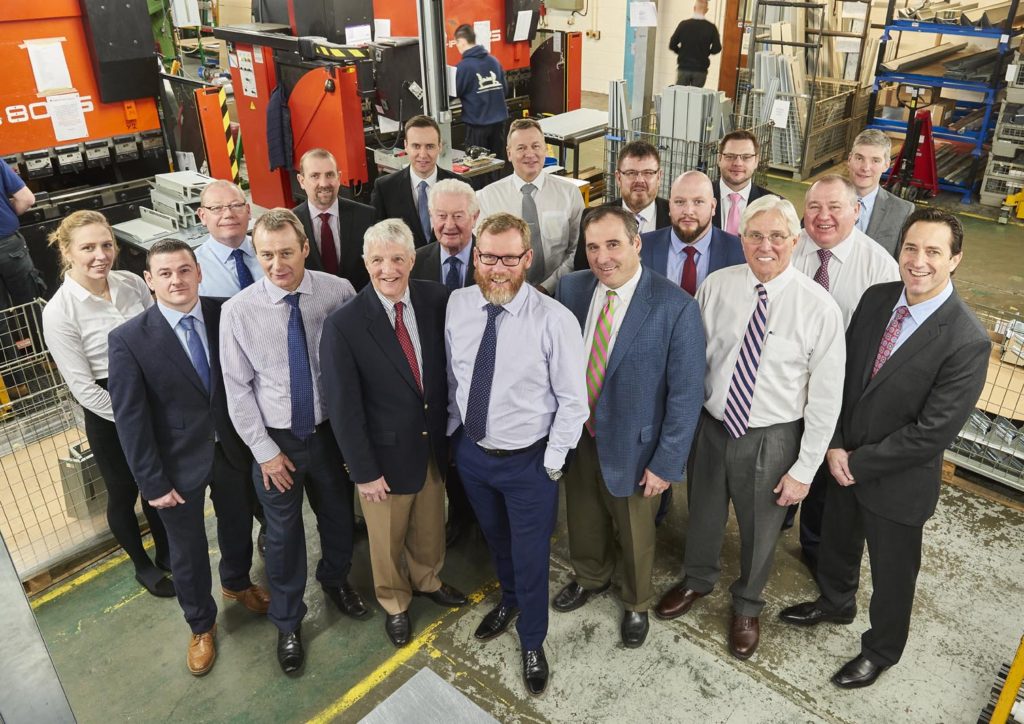 "2017 has started as we mean to go on" states MD Gary Haynes as the Smith's sales and marketing team completes a week of product training and strategy. Ambitions for the UK heating company, part of the Swan Group, are focused on a strong sales year, with new products and extensions to the commercial fan convector Caspian and Space Saver ranges.
Haynes explains, "We are developing a comprehensive range of commercial and domestic heating products and complementary accessories that will bring new choices to the UK specifier and contractor market. Building on our values of high quality products, exceptional customer service, and delivery standards which are market-leading, Smith's is taking an active approach to new product development. We are creating bespoke heating products to fulfil the creative requirements of a competitive and demanding customer base that spans the UK, Northern Europe and the US.  We believe it's essential to be flexible in our partnerships, while remaining uncompromising on the high quality and care that goes into every product in our range. As an outward-looking business, Smith's is forging relationships with like-minded manufacturers across Europe, like MINIB renowned for their trench heating, and this will ensure we can provide additional new and essential heating or water products in areas where we do not specialise and where our partners excel."
Smith's is known for its market-leading Smith's Space Saver plinth heater, the Caspian range of commercial fan convectors and the Eco-Powerad, which is making great strides in the heat pumps and renewables sector. For more information contact Smith's on 01245 324900; visit www.SmithsEP.co.uk; follow @SmithsEP_UK on Twitter, Like Smith's Space Saver on Facebook or Smith's EP on LinkedIn; or email via sales@SmithsEP.co.uk.